Internal communications strategy
Branding
Campaign delivery
Monthly newsletters
Internal magazines
The Baxi Group is one of Europe's largest manufacturers of domestic and commercial boilers, and counts many of the world's most recognisable brands in its portfolio.
With a heritage in the UK that goes back to 1866, the company is no stranger to success, and already had a very effective suite of external marketing in place. Where they fell down, however, was in delivering top quality internal marketing. Kiss was enlisted to bring it up to speed.

Baxi's bespoke magazine and newsletter are the heart of its internal communications. Maintaining a strong brand and consistent creative guidelines across these materials is vital.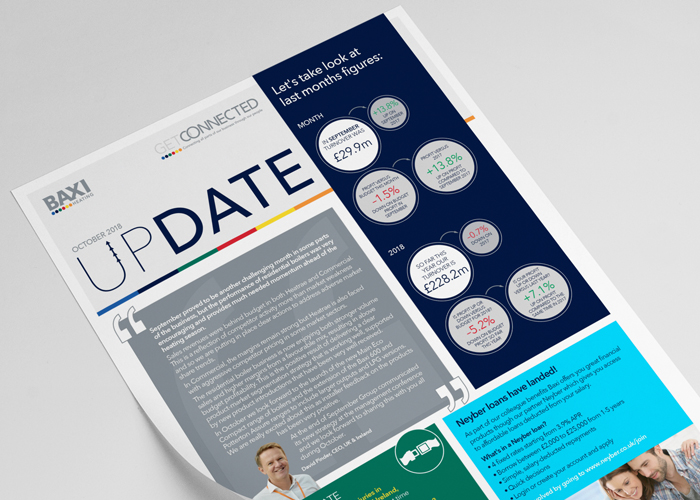 Baxi's internal marketing serves to pull together the many different elements of Baxi's staff, which are separated by geography, seniority, and function.
The sheer scale of the company means that Baxi requires multiple internal brands and bespoke creative campaigns. As a result, it requires a constant flow of ideas that revolve around a keen creative impulse and a love of innovation.