Concepts for campaign
Design development
Communication roll out
To evolve its business over the next three years, Baxi has initiated a bold new corporate strategy that will see it reposition itself in a number of key markets.
Since this strategy involves the group, it was vital that the company decided upon an equally bold internal marketing campaign that would engage staff and clearly communicate its message.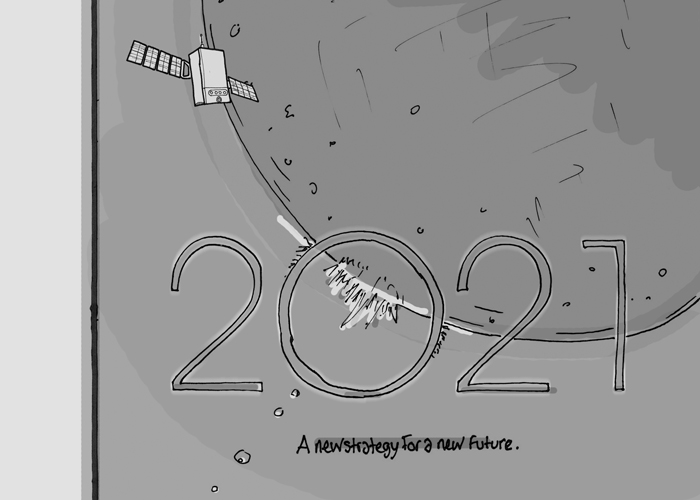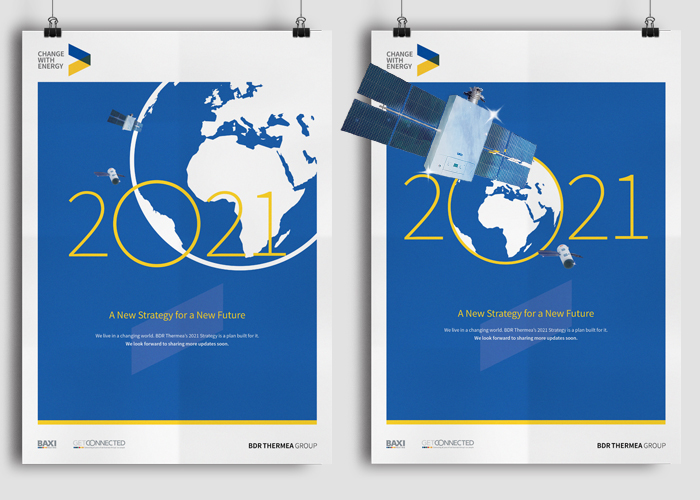 Kiss developed a collection of conceptual approaches that encapsulated the group strategies for 2021. We then rolled out the selected route across a number of mediums, including posters and presentations.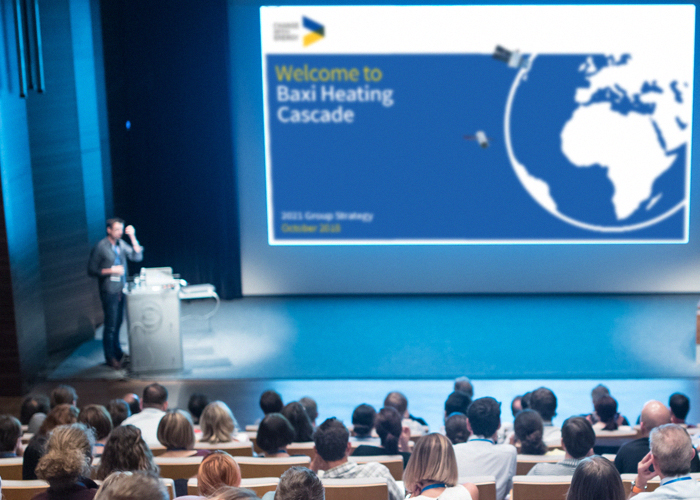 Kiss facilitated communication between the company's top-level executives and grass roots employees to ensure that the entire company was moving in the same direction.
The aesthetic of the design chosen was as simple, striking, and ambitious as the message it conveyed and featured on a number of assets around the company.