Campaign creation
Advertising
Website
Brochures
Social media
AFH works alongside the Armed Forces Covenant to deliver an employee recruitment scheme aimed at enlisting military veterans into the company.
There's good reason for this: ex-military personnel are in possession of a range of transferrable skills that lend themselves to any organisation, and they have a long history of flourishing in the financial sector. Kiss was tasked with developing a campaign that could cut through the noise to reach veterans in search of a new career, and roll it out across multiple marketing materials.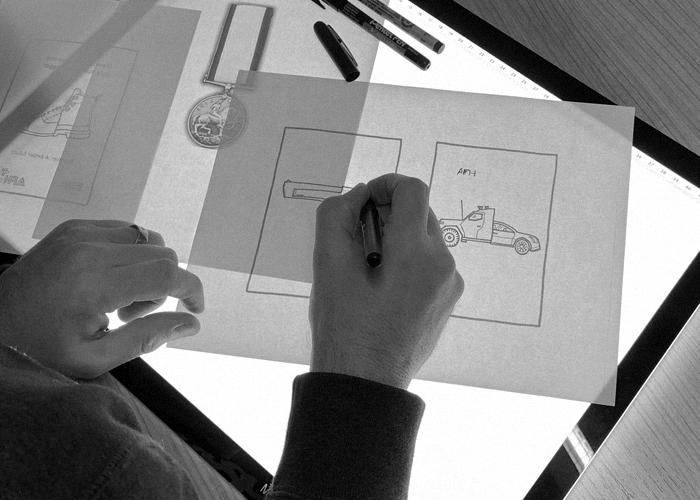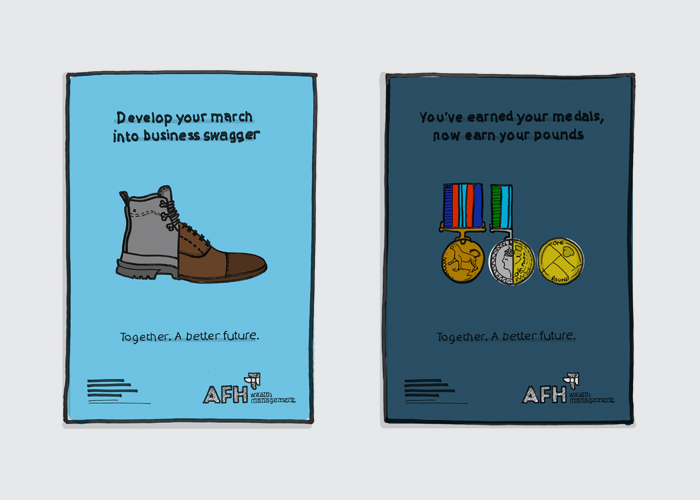 At the core of this project was strong conceptual work, as we originated a number of ideas that could form the basis of a creative, persuasive, and engaging campaign.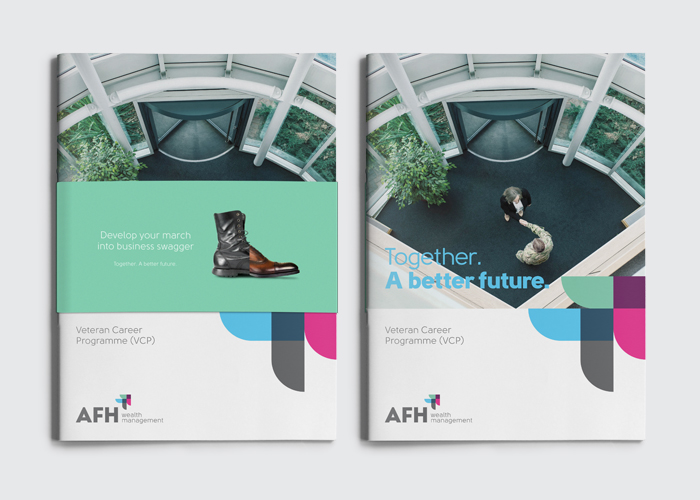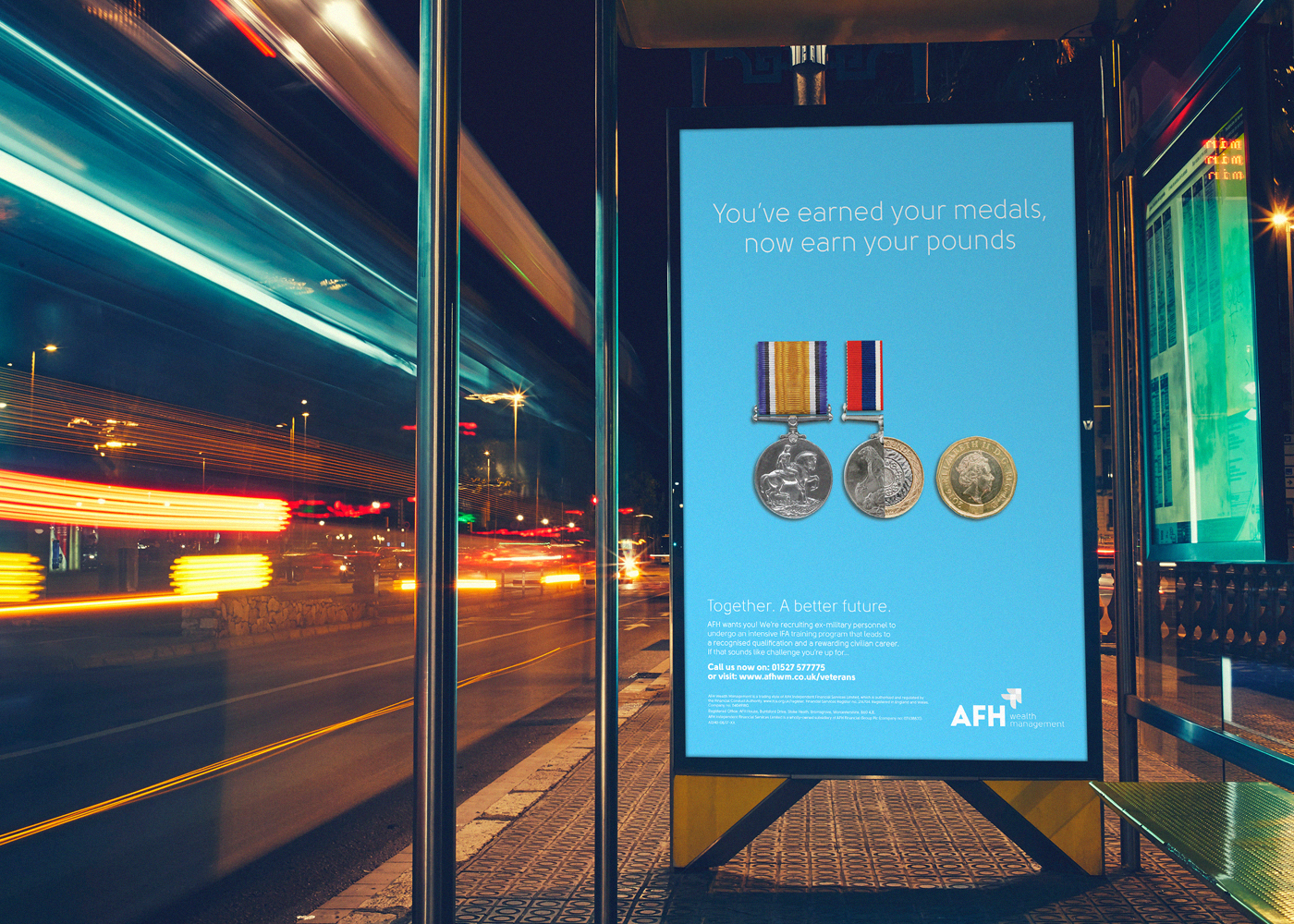 These ideas came into their own as a collection of print and ambient advertisements that, along with the brand's social media campaign, drove viewers to a bespoke website. The addition of a carefully crafted brochure rounded the work out.