Website design
Website development
Icon development
Email marketing
The Full Effect Company is a diverse community of practitioners with a singular goal: to optimise businesses for the digital age.
As a consultancy, the organisation provides all the tools businesses require to undergo "digital transformation". Having previously worked alongside Kiss on a separate client, the company didn't hesitate to enlist our help in forging a web presence that reflected the cutting-edge nature of its mission.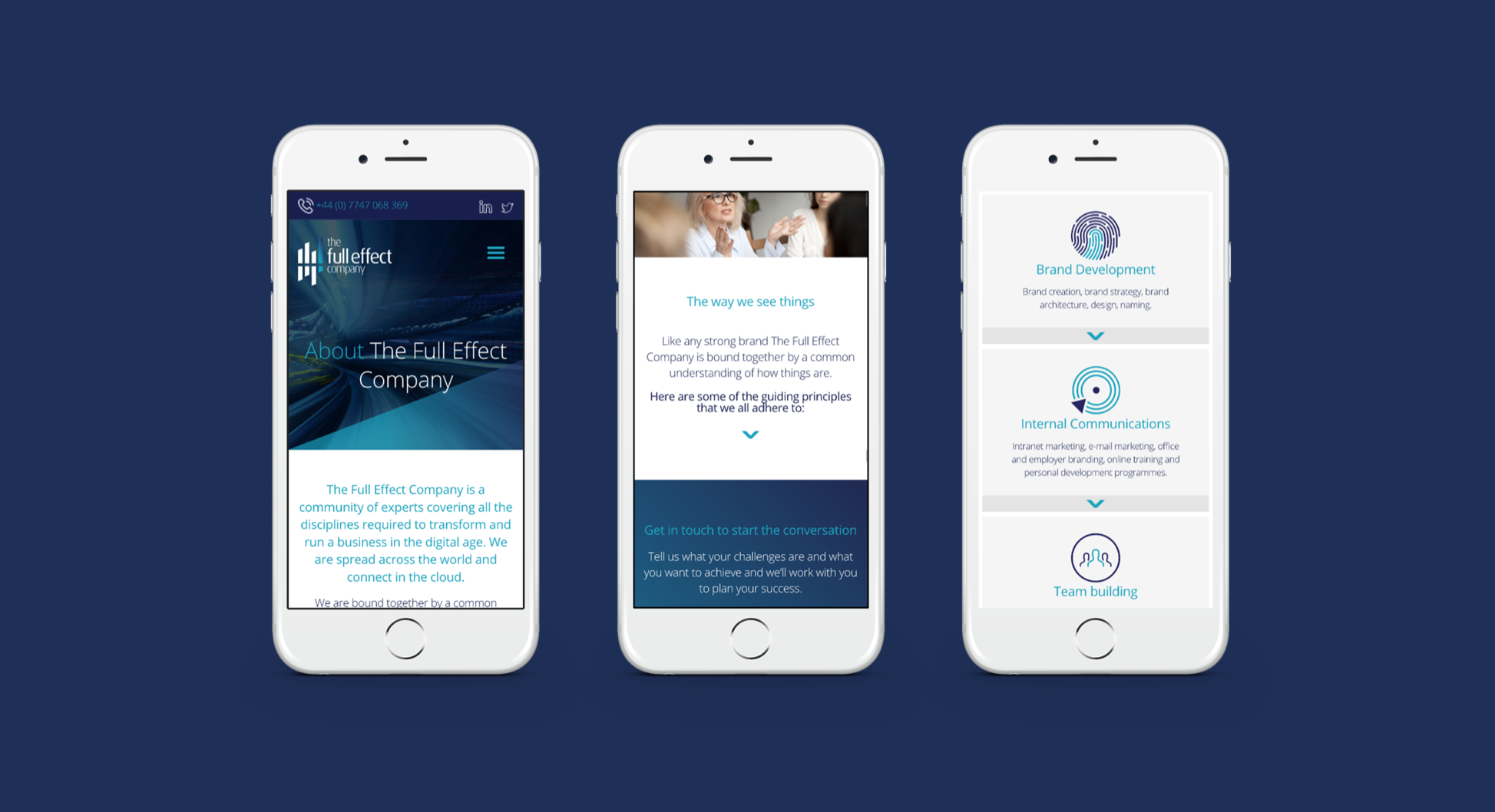 As a digital specialist that sits at the cutting-edge of modern business, The Full Effect's website had to be sleek, intuitive, and optimised for a variety of different users.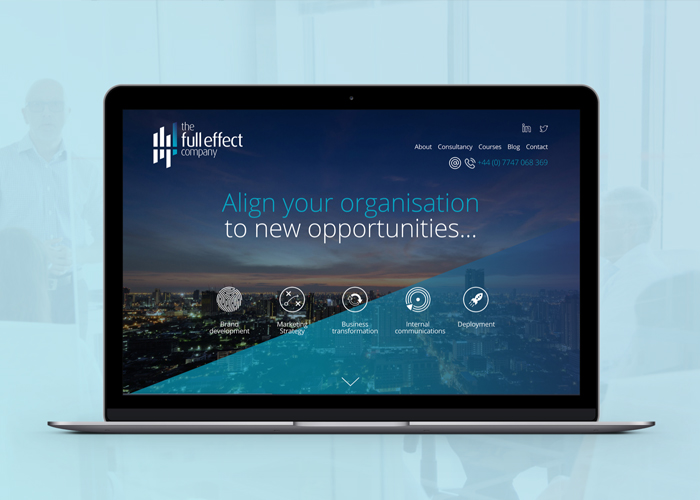 In essence, of The Full Effect repositions brands so that they include digital competencies at their core. Its visual identity needed to represent the values that it delivered to clients.