Website design
Content writing
Icon development
The Shaker Doors website is a uniquely branded web presence for the Foxstow Joinery.
The website's goal was simple: to highlight the company's bespoke door making capabilities, and position them as a high-quality alternative to existing businesses. The main challenge for Kiss was taking a pre-existing brand aimed at tradespeople, and evolving it into the consumer space.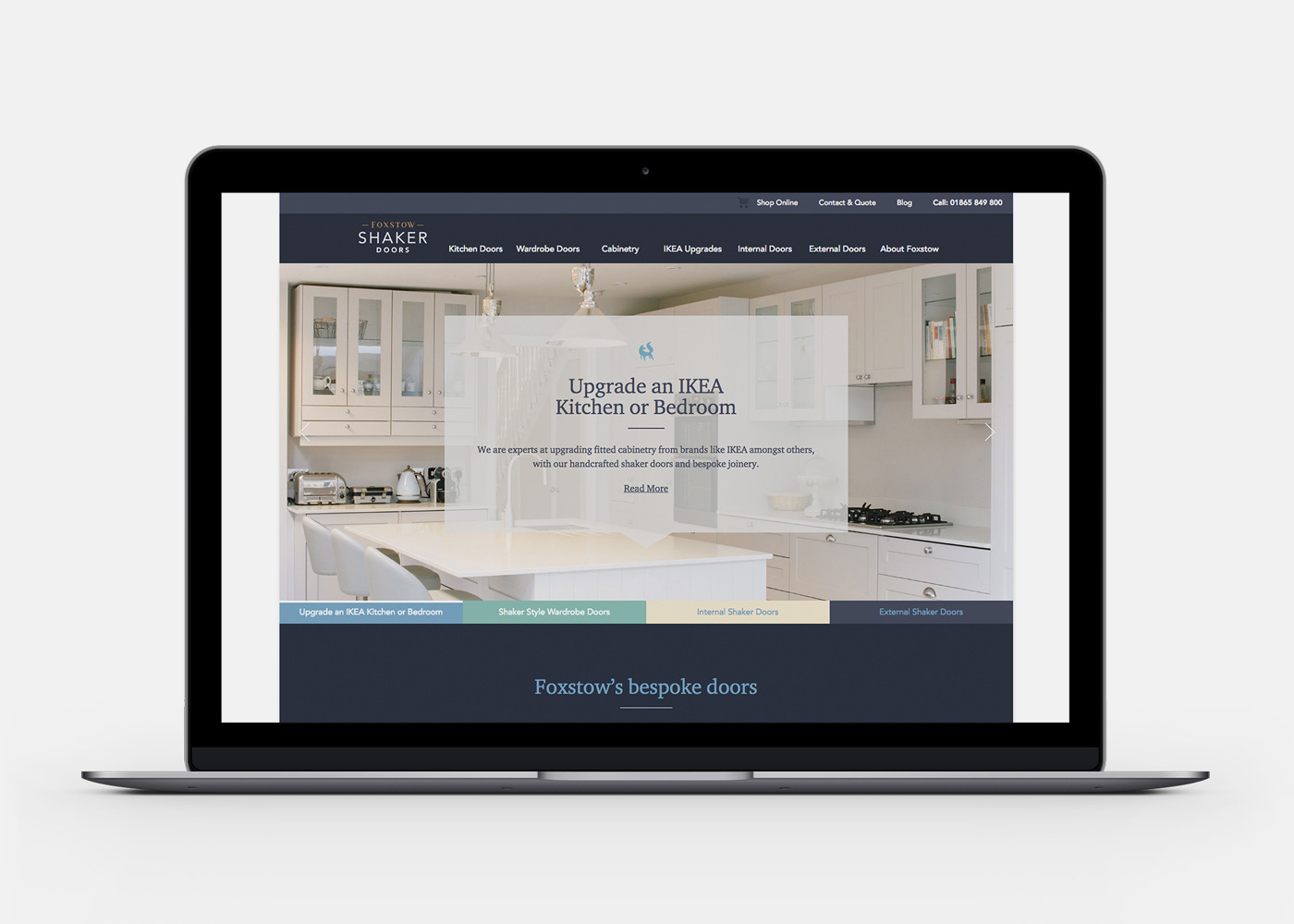 We applied this aesthetic to the business's marketing material, fostering a new sense of order and engagement across it's communications.