Brand strategy
Photoshoot
Website
Stationery design
Social media
Email marketing
P2 is a designer, manufacturer, and installer of high-quality bespoke retail display units.
P2 already had a clear vision of who they wanted to be – they just didn't know how to articulate it in their marketing and creative work. Kiss was enlisted to undertake a full brand review and provide a comprehensive suite of marketing material. The real challenge, however, was to help P2 express its identity.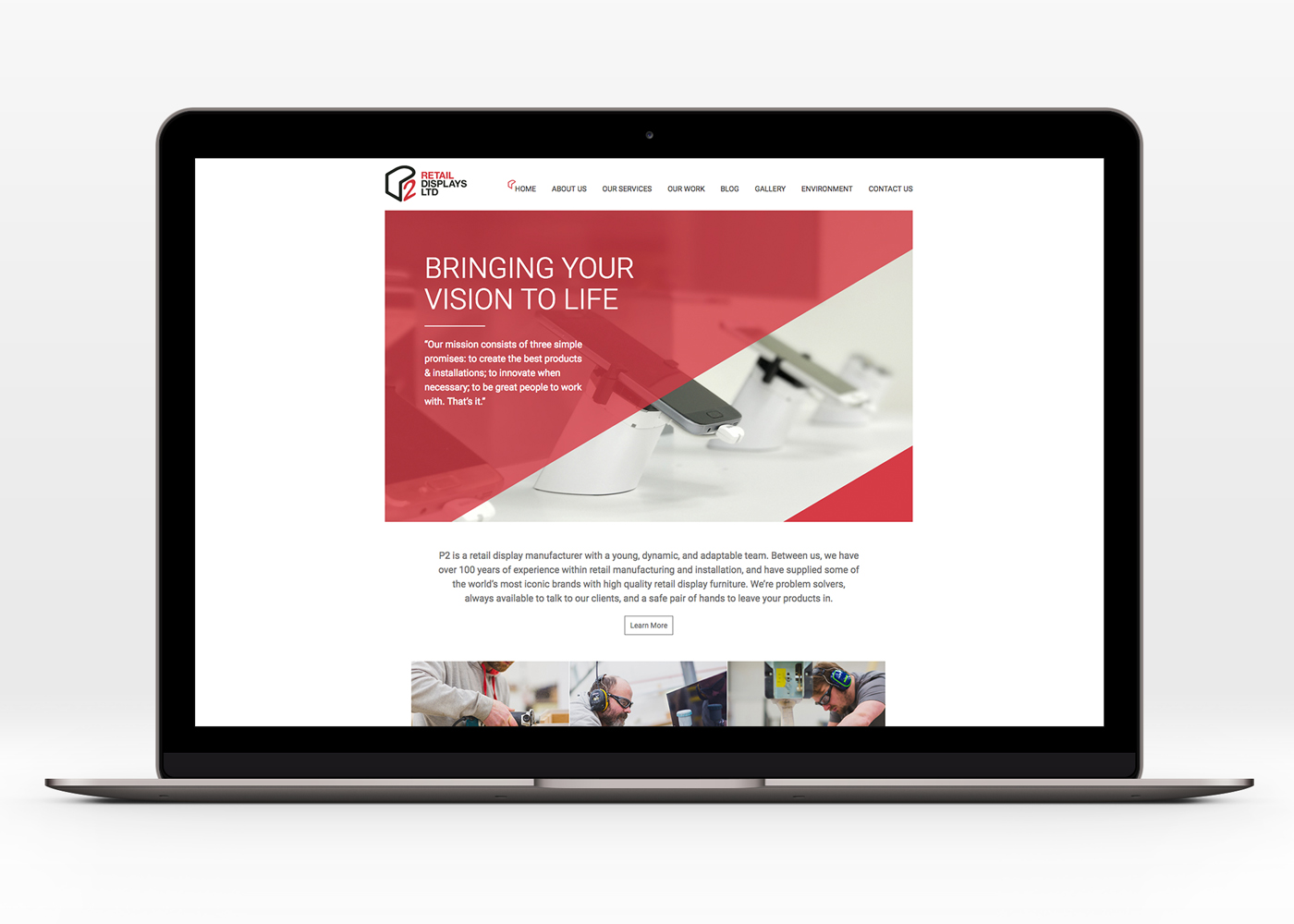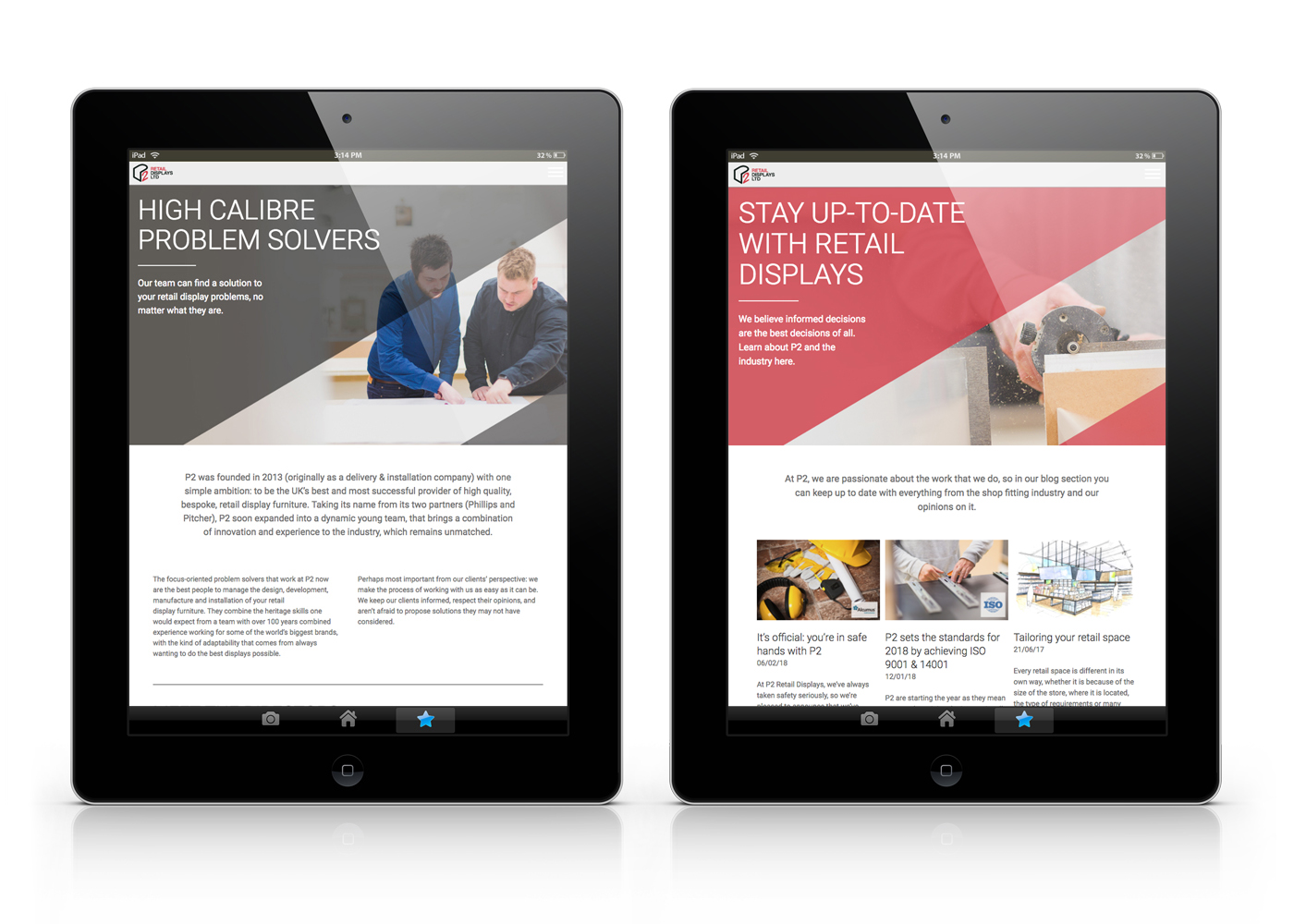 Our work for P2 encompassed offline and online creative assets – but it was the company's web presence that was most important. A bespoke suite of professional photography complimented the sleek, responsive, website we created.