Brand strategy
Logo refresh
Photoshoot
Content creation
Website
Email marketing
Kilby Fox is one of Northampton's longest established accountancy firms, with a heritage stretching back more than 100 years.
Over the century, Kilby Fox has constantly transformed itself to embrace the latest technologies and offer a full range of business consultancy services. It deserved an evolved brand and beautiful creative assets.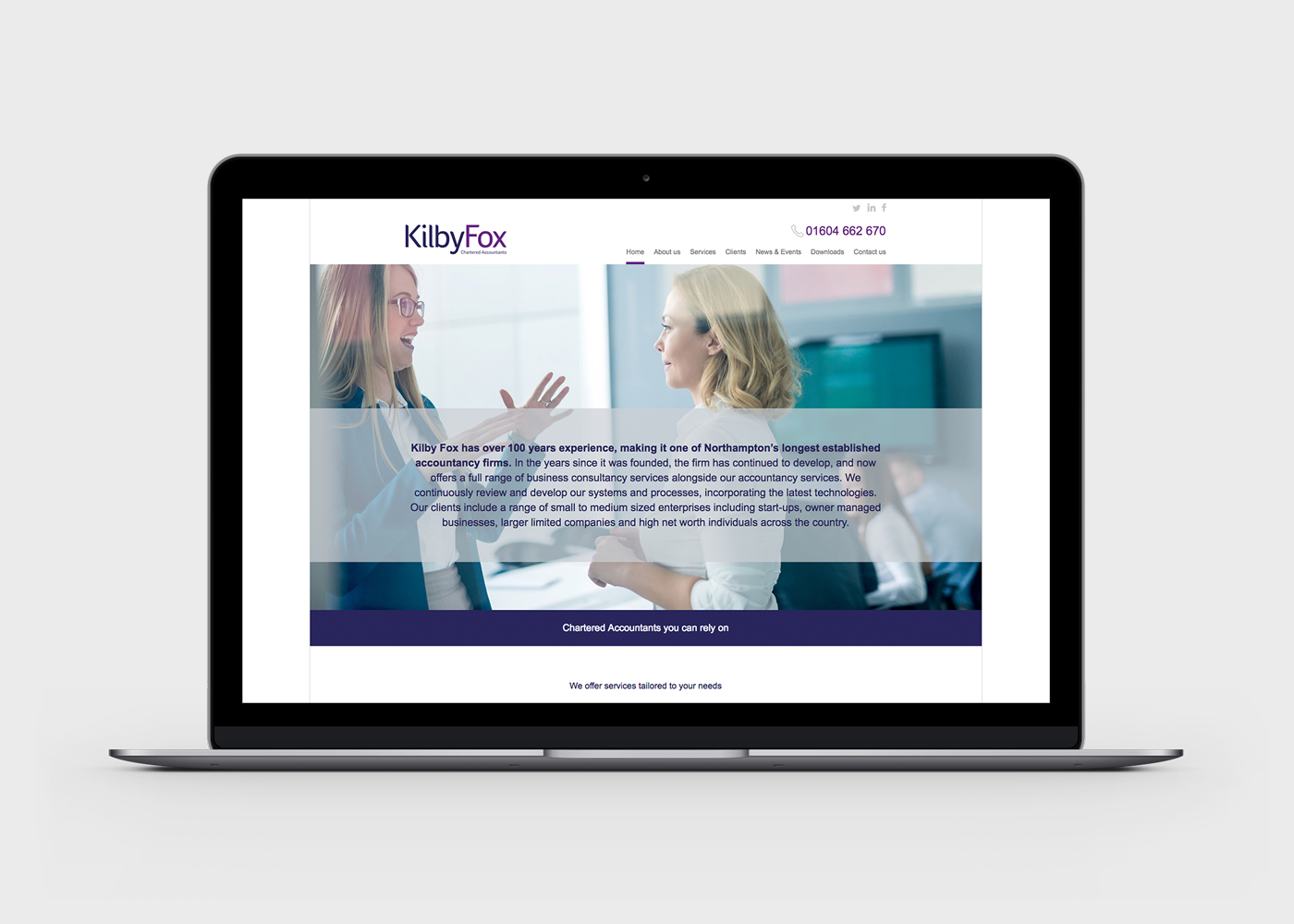 Kiss orchestrated a brand-wide refresh, refreshing Kilby Fox's logo, designing a sleek new website which used the company's signature purple to striking effect, and originating new content to enhance its online presence.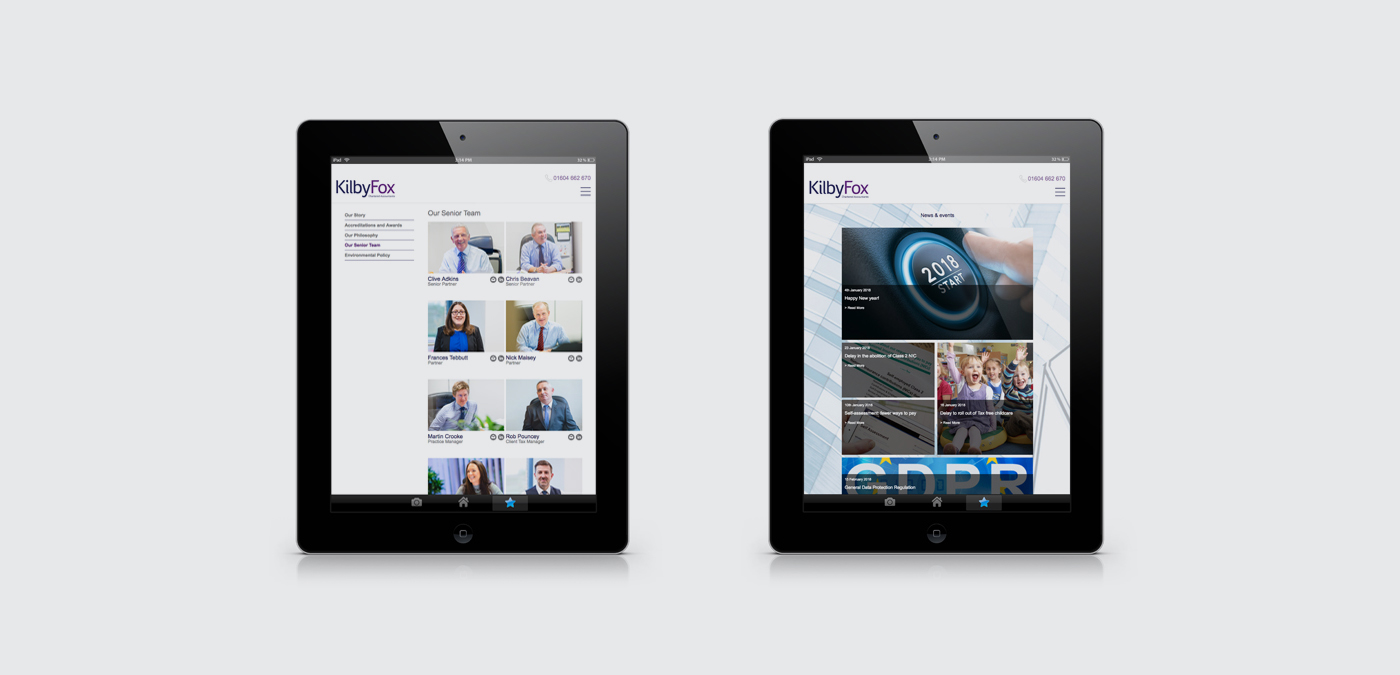 A full suite of professional photography provided Kilby Fox with personalised assets to add to all their future marketing materials.