Rebrand
Website
Logo
Social Media
PR
Email Marketing
JW Hinks, a successful chartered accountancy founded in 1896, has a long history of blending the traditional and the modern. When it came time to reinterpret the brand for today's modern world, it turned to Kiss for assistance.
When we started JW Hinks's website was a huge mass of information Kiss went back to basics, figuring out what the brand was really all about – no easy task when that includes combing through 125 years of history! What we found was a passionate group of highly trained individuals who knew their field inside out – and were eager to help it evolve in real time.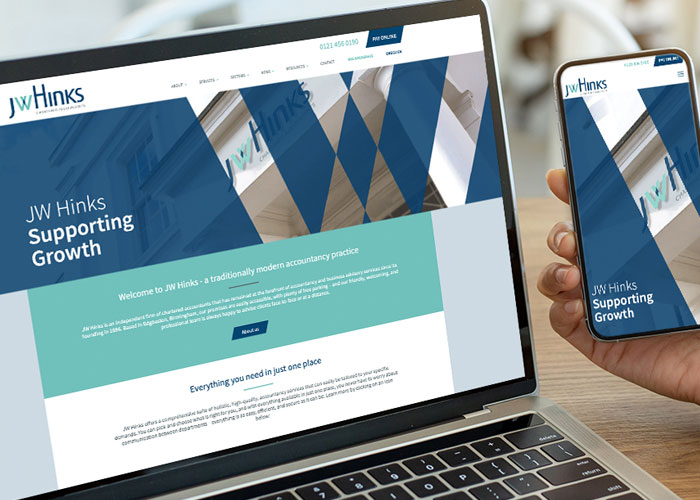 We took this idea and developed it into a brand that speaks to JW Hinks's impressive heritage, crafting a suitable tone of voice and designing a visual identity that blended the traditional and the transformative. Then, we reorganised the reams of information JW Hinks had provided us with and used it to create a first-class website with a clear and intuitive customer journey.
We have continued to work with JW Hinks ever since, creating brochures, stationery, email campaigns and more. We also provide them with up-to-the-minute commentary over British business news and the economy, making sure they're as relevant today as they were in 1896.