Brand development
Brand guidelines
Brochures
Advertising
Email templates
Newsletters
BRI is a leading, independently owned, wealth management company with over 45-years' experience in providing discretionary, advisory, and execution-only investment management services for a wide variety of clients.
Unlike some of the other companies Kiss has worked with, BRI already had a strong brand identity in place. We helped them to build a visual style around that brand, and provide them with a full range of marketing materials to make it sharper, more impactful, and more accessible.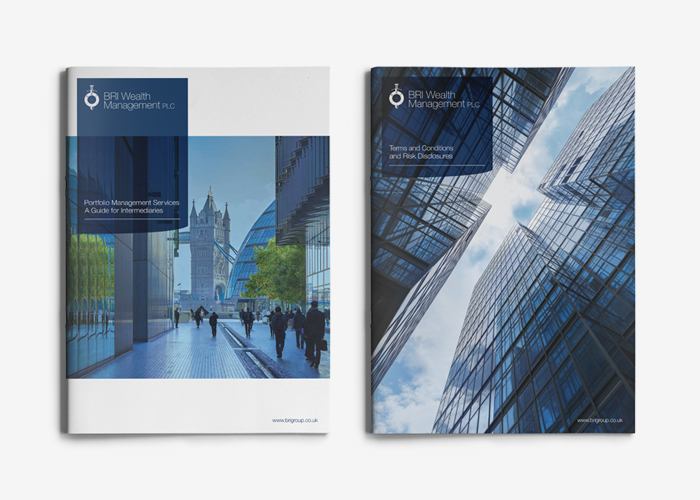 We developed a striking visual style for BRI, giving the brand an identity that mirrored its personality: authoritative, multifaceted, and confident.
We applied this creative to the business's marketing material, fostering a new sense of order and engagement across it's communications.