TEAM.
Between us, we have more than 60 years of experience working in the creative industry. We're passionate about using the skills developed in that time to deliver the best work possible to our clients because, ultimately, their success is our success.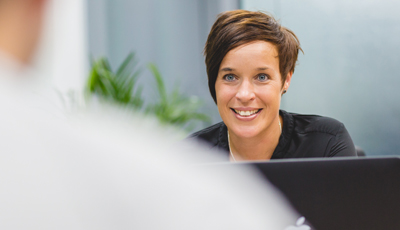 Emma's background is in marketing recruitment, a field where her constant smile, determination and 'go-getter' attitude proved to be real assets. She still smiles a lot now, despite her responsibilities as Kiss Design's fearless leader – though that may be down to the gin. When not knee-deep in marketing and creative, Emma runs marathons, scoots through the country on her Vespa, and chills out with her dog Joey.
Emma George
Managing Director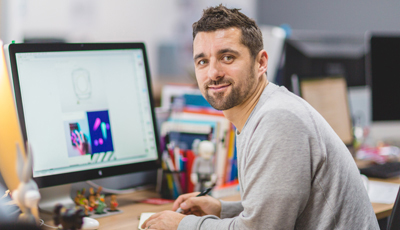 Andy's 16 years industry experience in leading agencies from London to the North means that he's well qualified to push Kiss Design's boundaries when it comes to creative thinking. He's passionate, hardworking, knowledgeable and when it comes to design, utterly unphasable. His life away from work is filled with cycling and dark rum – an explosive concoction that he takes a break from with his family and extensive trainer collection.
Andy Brett
Head of Design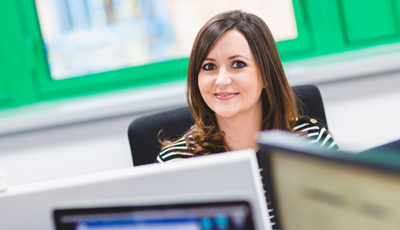 Amie's a multi-tasker with a sharp eye for detail. A self-confessed DIY addict and adrenaline junkie, her spare time is filled with everything from house painting to skydiving. It only takes a couple of vodka martinis before she's proposing office-wide fancy dresses – but whatever she's wearing, Amie's passion for top-notch marketing remains her most praiseworthy asset.
Amie Johnson
Digital & Project Director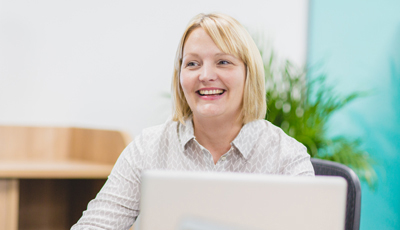 Tanya doesn't conform to the usual stereotypes about financial wizards – she's more comedy club than Wall Street – in anything other than one way: she's absolutely on-top of the numbers, and rigorous when it comes to getting Kiss the best deals. When she's not crunching numbers, she's usually cycling with her kids or sipping a large gin and tonic!
Tanya Brittain
Finance Director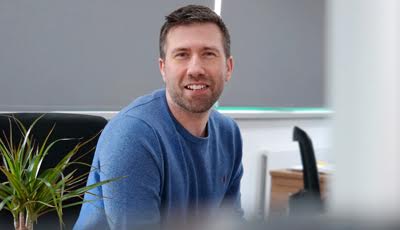 Mark is our most recent addition, joining as Operations Director in March, and bringing with him over two and a half decades of expertise and experience in design, digital and studio management. With a background as a designer, before leading and co-ordinating strategic decisions on large marketing projects, Mark has seen it all. Away from work he likes to play the drums, go hiking… and for some reason he supports Aston Villa!
Mark Pawley
Operations Director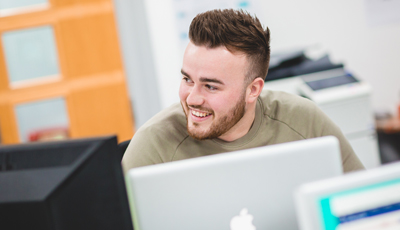 As the youngest member of the Kiss team, Mike is also the most up-to-date with social media. He trims all of Kiss Design's tweets down to size, as well as his beard and eyebrows. Mike supports Theo with the copywriting side of Kiss, whilst also providing the office with terrible jokes. When not looking for laughs he spends his time watching obscene amounts of football.
Michael Leonhardt
Content and Social Media Executive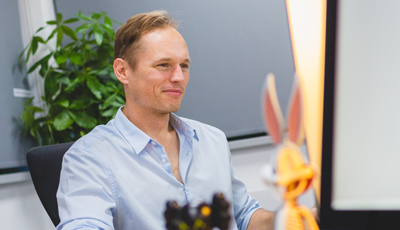 Matt is a perfectionist who obsesses over even the smallest artworking details. He's a committed vegetarian, a former body-builder, and a keen traveller. In his spare time, he earned a degree in psychology, which he puts to good use trying to understand the diverse bunch he shares an office with! When he's not working, working out, or psychologizing, Matt likes to chill with music and cinema.
Matt Powell
Creative Artworker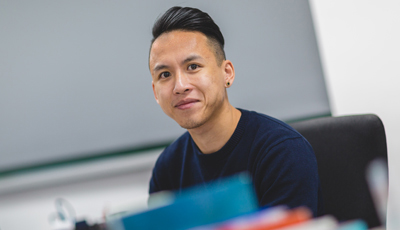 Phu is a digital genius who prides himself on the ability to solve any problem, big or small. He's known as 'The Baby Faced Assassin' because he doesn't have any facial hair, but he does have game. One of his favourite pastimes is football – although it's questionable whether he really understands the rules – he's managed to break both hands doing it. From the Maradona school, perhaps?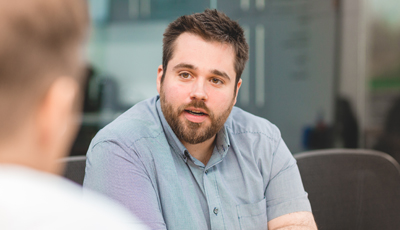 Theo's copy has seen him honoured multiple times at some of the UK's biggest creative award shows. As Kiss Design's senior copywriter, he is responsible for making sure that every word the company issues passes muster (like these team bios, for example). Unsurprisingly, his colleagues think of him as a heroic figure, and 'a bit of a legend'. His hobbies include marriage, fatherhood, and whiskey.
Theo Leworthy
Senior Copywriter